FEATURED HEALTHCARE EMPLOYER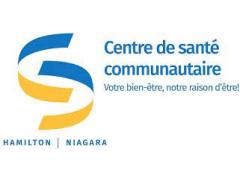 Centre de santé communautaire
La création d'un centre régional de santé communautaire en 1995 résulte de la fusion du CSC du Niagara, créé en 1992, et de celui de Hamilton. Sous une même structure et sous un même Conseil d'administration, le nouveau Centre, avec ses deux points de service (à Welland et à Hamilton) offre à la population francophone de la région des services de santé primaire, des services sociaux et communautaires ainsi que des programmes de prévention de la violence. L'évolution du Centre de ...

JOBS AND CAREERS NETWORK
Jobs and Careers is a group of over 350 specialized job boards. Jobs and Careers has job boards based on major industries and job categories in addition to job boards for major cities, towns, states and provinces in North America. There are also 2 national job boards; one for the US and the other for Canada.
A job posting posted by an employer goes onto the appropriate job boards in Jobs and Careers's network. In many cases this will be over 2 dozen relevant job boards for a single job.
For employers it does not stop there. Jobs and Careers is a partner in North America's largest job posting network that places jobs, posted onto Jobs and Careers, onto hundreds of other job boards and into social media including Facebook and Twitter.
For job seekers we offer thousands of top level jobs from North America's largest and most desirable companies. We make it easy to find the job or career you have been looking for. Make sure to sign up for email alerts to be notified when the job of your dreams comes up and enter your resume into our resume bank for companies to find you.